Along with other litters, we will have a very special litter of Tri-Color Cavachons sometime in December or January, the puppies will have a go home date approximately early March, 2024. The parents will be River (sire) and Princess Julia (dam) . Julia comes from a long line of Champions and is the descendent of JR (Special Times Just Rite) who was the only Bichon to win Westminster Best in Show, see Julia's picture below. As we get closer I will post updated information. My telephone # is 413-455-4374. If you are interested in this Spring Litter, please call me for an interview! Thank you! Melanie McCarthy, Breeder and Owner.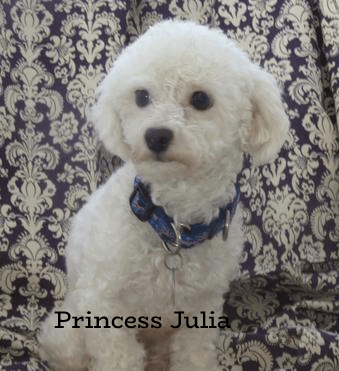 October 2023
Special Message to all those who are on our Wait List as well as those visiting our site to find the finest quality Cavachons! We are now breeding for super hypoallergenic CavaPooChons. CavaPooChons are hybrid dogs that are made up of three different dog breeds: Cavalier King Charles Spaniel, Bichon Frise and Miniature Poodle. To learn more about our CavaPooChons, Click here (word document will appear at bottom). Also check out the Crossbreeds Section of this site.
​Please refer to our Purchase page for the initial Questionnaire, Buyer's Agreement and Health Guarantee!
We are excited to introduce our latest triple cross breed, CavaPooChons! As with our Cavachons, they are great therapy dogs!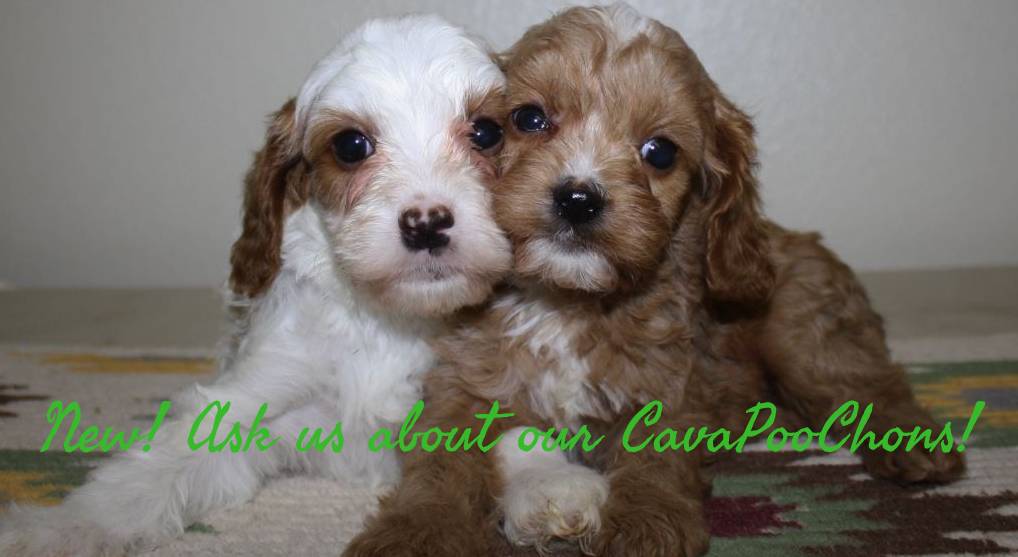 Adoptive families live in:
​Click HERE to see more past litters!
---
The Monarchy's Guardian Home Program
Special Notice: We have a guardian program! Please click below to learn about our Guardian Program or give Melanie a call.
Cavachon Puppies for sale near me
Cavachon Puppies for sale near me: The Monarchy is located in Holland, Massachusetts, a rural community in Western Massachusetts. For fifteen years we have also been a breeder of monarch butterflies for release, at special events and ceremonies, hence, the name The Monarchy. Our new and exciting endeavor is to breed specialty crossbreed dogs with hybrid vigor—Monarchy Cavachons and CavaPooChons.
Each puppy is a unique treasure. We provide high standards of care, safety and comfort with no corners cut. We follow a vigorous state of the art vaccination and deworming program. Our puppies can be expected to retain their good health and vitality as they mature into adult dogs.