Breeding for Cavachon and CavaPooChon Puppies
We have raised monarch butterflies on our farm and exhibit in Western Massachusetts for 20 years and now our focus is on specialty breed pups. With King Charles Cavalier sires and Bichon mothers, raising royalty remains in our blood. We lovingly and responsibly raise Cavachon puppies from pedigreed parents. Recently, we began breeding our triple-cross bred CavaPooChons. Bred for their gentle temperament, sound health, intelligence, and playful personalities, our Cavachon and CavaPooChon puppies are the perfect starter pet or comfort companion. Showered with affection and raised in our residence, our puppies possess the characteristics so many people are looking for in a pet today. As breeders, we know it's important for you to adopt a beautiful and outstanding puppy from the rest…in beauty, health, and pedigree. Prospective owners are assured of a lifelong relationship with us here at Cavachons From The Monarchy and for the life of your Cavachon or CavaPooChon. We invite you to join our community and discover opportunities to learn and share. Our main goal is to ensure a hassle-free and responsible adoption process. Please peruse our informative website and contact Melanie or Terry us at your convenience. You can reach us at 413-455-4374.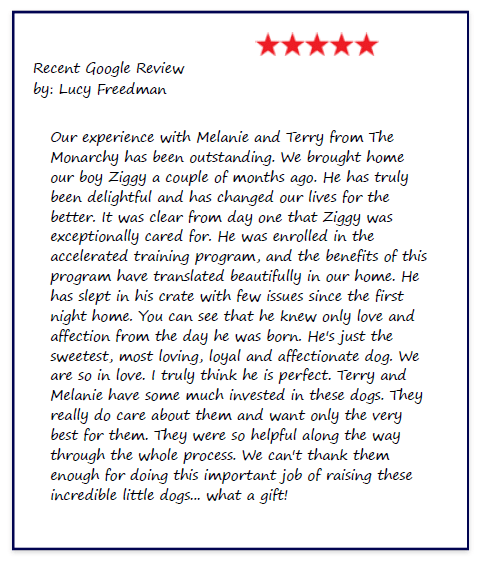 Cavachon and CavaPooChon Puppies for Sale
Our puppies and parent dogs have been raised to possess outstanding confidence. When a family chooses one of our puppies for sale, we are dedicated and committed to their success. We want to ensure your happy and healthy puppy becomes a great dog for you and your family.
If you're looking for Cavachon or CavaPooChon puppies for sale and you live in Boston, MA, CT, and NY, you've come to the right place. If you're in the New England area and are interested in our guardian program or want more information on our dogs, we are a reputable breeder and are happy to answer any questions.
As Cavachon and CavaPooChon breeders in New England, the puppies we have for sale have found their forever homes throughout the region and across the United States, Canada and even Mexico.
A Special Introduction to our unique CavaPooChons!
CavaPooChons, like Cavachons, are friendly dogs that like to be around their human companions. CavaPooChons are triple cross-bred to give you the traits of the Bichon, Poodle, Cavalier King Charles. The addition of the Poodle trait seems to add an extra dose of high intelligence to their personality. This 'poodle' trait means they will love puzzle games and creative exercise outdoors. Going on walks is a favorite with them, but they have no problems relaxing and snuggling on the courch for hours. They are excellent for active families and those that enjoy outside exercise! Strong companion traits will be inherited from the Cavalier King Charles Spaniel and the Bichon Frise. Because these breeds are bred for companionship, they will not do well if they are left alone on a regular basis–especially in puppyhood when the "pack" is so important. This is also true for our Cavachons. Neither breed will do well if left alone on a regular basis. The Bichon and Poodle contribute their non-shedding coats making them especially suitable for those with very severe allergies. CavaPooChons will have large curls and soft coats. Overall, their nature is playful and friendly and they are known as sociabledogs that get along with other breeds, other animals and people. Below are three beautiful CavaPooChon pictures. The Blenheim puppy picture shows the coat after having a "blow dry" at the groomers.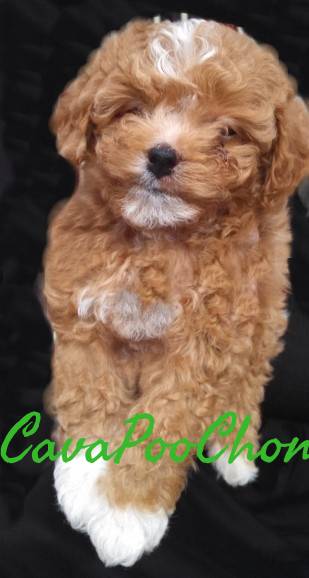 Want to adopt an adult bichon?
Learn about our Guardian Home Program. If you are looking for an adult bichon to adopt, this program might be for you.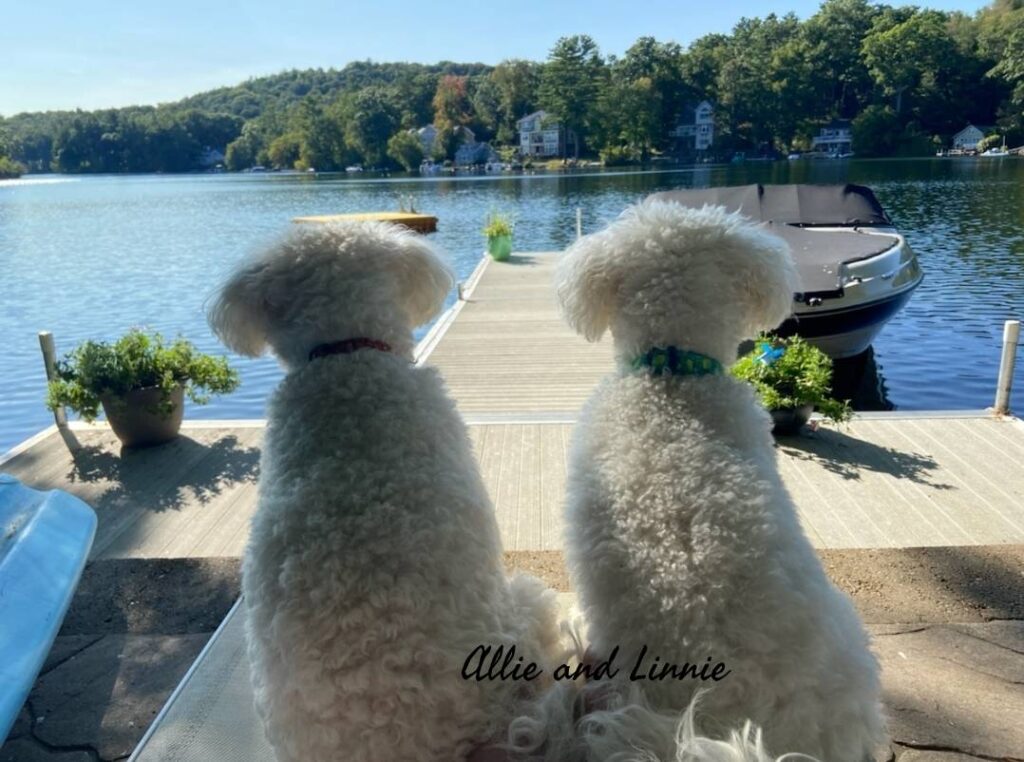 Hallmarks of a Cavachon and/or CavaPooChon include:
soft, fluffy, hypoallergenic coat, along with
an irresistible, sweet, friendly, lovable and intelligent nature
a healthy vigor, avoiding congenital and structural defects common to purebred animals.
Our parent dogs are cleared for genetic faults such as eye conformation testing, patellar luxation, and congenital cardiac defects as applicable to each breed.
We know it is your desire to bring the most exceptional Cavachon and/or CavaPooChon puppy into your life. Explore our website and learn about our outstanding Cavachon puppies and the pedigreed backgrounds of their parents.
Then, look no further, you have come to the right place!
Whenever our beautiful Cavachon/CavaPooChon puppies are adopted, there is a lifelong relationship between the new family and The Monarchy. Our main goal is to ensure a hassle-free and responsible adoption process. Our cavachons are healthy & smart… you are truly going to experience the love of your life!
---
The Monarchy's Guardian Home Program
Special Notice: We have a guardian program! Please click below to learn about our Guardian Program or give Melanie a call at 413-455-4374.