Cavachon puppies in Massachusetts
Cavachons from The Monarchy: Resources for Your Cavachon and CavaPooChon Puppies
Royal Flush Cavaliers
Royal Flush Cavaliers has been offering Cavaliers to the discerning buyer for over 32 years. In addition to the beautiful puppies and proven stud service, Christine has also authored a book, been an expert contributor, and trademarked several cavalier brands. Here is their online store:
https://the-cavalier-society.myshopify.com
Bichons of Fiskdale
Kim Lavorante of Bichons of Fiskdale, offers AKC Bichons, highest quality, family raised and loved from day one. Litters throughout the year. Kim is a compassionate and caring breeder. We have known Kim for over 10 years. She is not only a friend but also offers valuable advice from time-to-time. You can reach Kim Lavorante at (413) 544-0692.
Timshell Farm
Special thanks to Linda and Steve Rogers of Timshell Farm in Payson, AZ. They have been our mentors for years and especially present for us during our 'novice years.' They developed the original specialty triple cross-breed puppies known as CavaPooChons. Thank you Linda and Steve at Timshell Farm.
Brookside Cavaliers
We want to thank Brookside Cavaliers for being mentors to us in our "novice" years. We have known them for 10 years. We have also obtained several beautiful males from "Bo" to be part of our breeding program, gorgeous and healthy dogs.
They provide excellent stud service and all of their dogs and breedings are in kennel free homes, including carefully chosen Guardian Homes. Thank you to Bo for your early advice and guidance.
Here is the link to their informative website:
Boston's Best Pet Care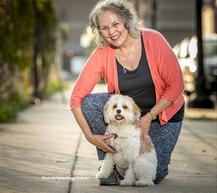 A positive-only approach for dogs and cats. How do I book a walk, daycare, drop-in services or overnight stays?
The first thing to do when you want me to take care of your pet is call at 617-416-7827. If you and your pet are first-timers with Boston's Best Pet Care, it is best to have a short 'meet and greet' somewhere close by.
Puppyhood Manual
Welcome to puppyhood-fun, exhausting and exciting all at once! Owning a puppy can be overwhelming at times but with proper tools, training and education, everyone in the family will benefit. Starting off on the right foot can mean a well-mannered, well-understood, easy to handle, life-long family member. This guide attempts to cover basic puppy needs and behaviors that are commonly on the top of puppy owners' list of questions. Click HERE to view or download. Word Document may appear at the bottom left of your page.​
Puppy Developmental Stages
Click HERE to view or download "Puppy Developmental Stages." Learn about your puppies developmental milestones from birth and beyond. This document may appear at the bottom left of your page.
Your Cavachon's First Weeks at Home
Excerpted from 'The Whole Dog Journal', Belvoir Medica Group, LLC: "Social Engineering" The 'Sweet Spot' in your puppy's life is between the ages of 8 and 16 weeks. In the buffet of sensory stimulation that your puppy encounters, make sure his experience is a quick snack rather than a binge! Click HERE to view or download "Social Engineering." This document may appear at the bottom left of your page.
Teeth Cleaning
Click HERE to view or download "Teeth Cleaning Directions."
Nail Trimming
Click HERE to view or download "Nail Trimming Directions." This document may appear at the bottom left of your page.
Pet Insurance
Our Cavachon families have spoken highly of the following insurance company. We strongly encourage you to purchase pet health insurance for the well-being of your furred baby.
Trupanion Pet Insurance: www.Trupanion.com
​