The companionship of our pets is no longer limited to our home. Today, there are plenty of places to visit in which your pup is welcome, and in some cases, places may be more pup-friendly than people-friendly.
If you're in New England or traveling through, welcome! Plenty of our towns are walkable, boasting dog parks, trails, and of course, cozy quarters. Though some places will charge an additional fee per night per pet, it is one less worry should you debate leaving your pet in a kennel or with a near stranger from a dog-sitting service.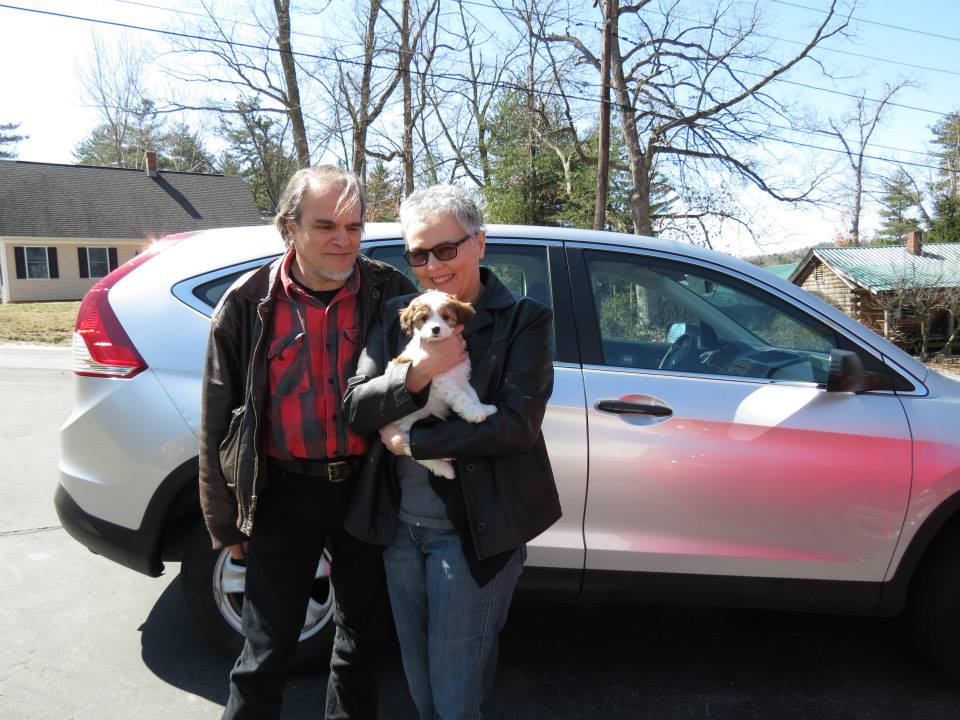 5 Pet-Friendly Lodging and Activity Options in New England
Cavalier Cottage, Charlemont, MA
Boasting an AirBnB Superhost badge and TripAdvisor Certificates of Excellence, Cavalier Cottage B&B is a great home away from home pet-friendly lodging in Western Massachusetts. Plenty to see and do and when your pup is pooped, you can book a pet massage! Now, that's pet-friendly travel.
The (Woof) Cottages at Nantucket Boat Basin, Nantucket, MA
Fancy a special treat for you and your pup? Bailey, the pet concierge, at the Woof Cottages, is a mixed breed Black Lab/Brittany Spaniel mix. He knows just what's its like to be a little different, and his job at the Woof Cottages is to make you feel welcome.
Each pet receives a Welcome Bag filled with treats and the Woof Cottages are just like their standard cottages except for doggie delight amenities – dog beds, water bowls, dog walking services, personalized tags, and a doggie turndown service. Now, that's a pampered pet!
Hounds Tooth Inn, Kennebunk, ME
The name says it all! This four-room pet-friendly lodging is the best kept secret in the area. Their photo gallery page is a testament to the number of hounds who have been their guests. Will yours join the pack?
Hanscom's Motel & Cottages, Bar Harbor, ME
Hanscom's harkens back to another age with quaint single cottages and an A-frame office check-in. Drive up to your door, let your pet sniff the ocean air, and enter a pet-friendly sanctuary. Like many places in New England, check out the trails, beaches, and other outdoor adventures because the family who plays together, stays together.
Dog Mountain, St. Johnsbury, VT
A posthumous legacy for his dog, Sally, a black Labrador retriever, from the artist Stephen Huneck. Celebrating all dogs great and small, the 150-acre space boasting two ponds, walking trails, an art gallery (dogs allowed) and a dog chapel (dogs encouraged) is a mecca for dogs and their humans. And in the summer months, gather with friends both fur-legged and two-legged for outdoor concerts! There's a little something for everyone here.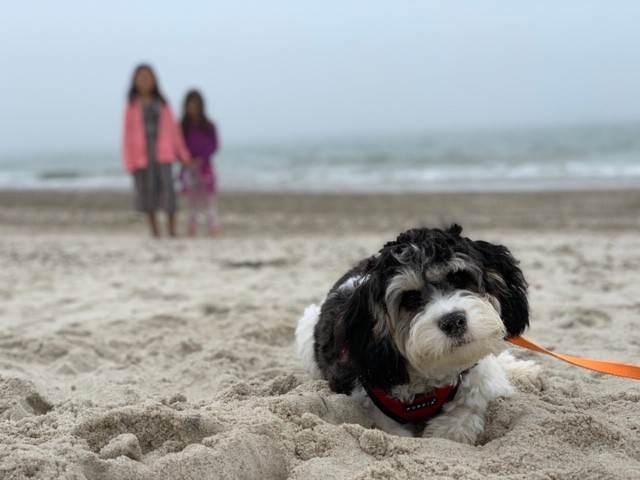 And Beyond…
In New York city alone, there are over 380 pet-friendly hotels and over 500 pet-friendly restaurants! Add in outdoor seating, parks, and walkability, your pup can take on NYC just like ours. Check out Dilley hanging out in the Big Apple!
Don't want to pay a per night per pet fee? Red Roof Inns across the country allow pets and offer plenty of space to walk them as well as provide pet waste bags for picking up after our furry friends.
For more places to stay, see, and do with your pet, check out New England Dog Travel.
Many pet-friendly lodging locations charge an additional rate per pet per night. But the bonus to traveling with your fur-legged friend is that your pup is treated like the kings or queens they are. After all, if you've got a pup from The Monarchy, you're in royal paws.
---